Marilyn MacDermaid
Green Party Candidate for U.S. Representative, District 11
(Southwestern Oakland County, and portions of Livonia and Redford)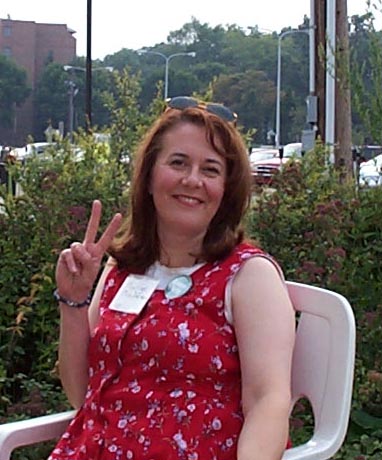 Greetings,
My Name is Marilyn MacDermaid and I am the Green Party nominee for Congress in the 11th District of Michigan. I am running in the fight to take back our government. It is time to put people over profits, and to get the government working for working people again!
Congress should be working with us, not against us and wasting our tax dollars. And in Congress, that is what I'll be working towards; opening up the government to the people.
My main proiorities, when elected, would be to provide adequate funding for quality education in our public schools; supporting local workers and businesses, and making sure labor is treated fairly and corporations are kept in check; providing affordable, alternative health care for ALL; preserving our natural resources, cleaning up our lakes, and protecting our endangered species.
We can make a difference in this election, and we can take back our political sustem. i hope that you will join our fight, and help make a difference.
Thank You,
Marilyn MacDermaid
(248) 363-4087
---
Marilyn's Background:
Professional Astrologer
Psychic Fair Director
30-year resident of Oakland County
Married, mother of two
Long-time Walled Lake Schools Volunteer
Walled Lake Schools Parenting Fair Organizer
Animal Rights Activist
---
DON'T FORGET TO VOTE ON TUESDAY, NOVEMBER 7th, 2000 !!!
THE GREEN PARTY
SOMETHING WORTH VOTING FOR !!!